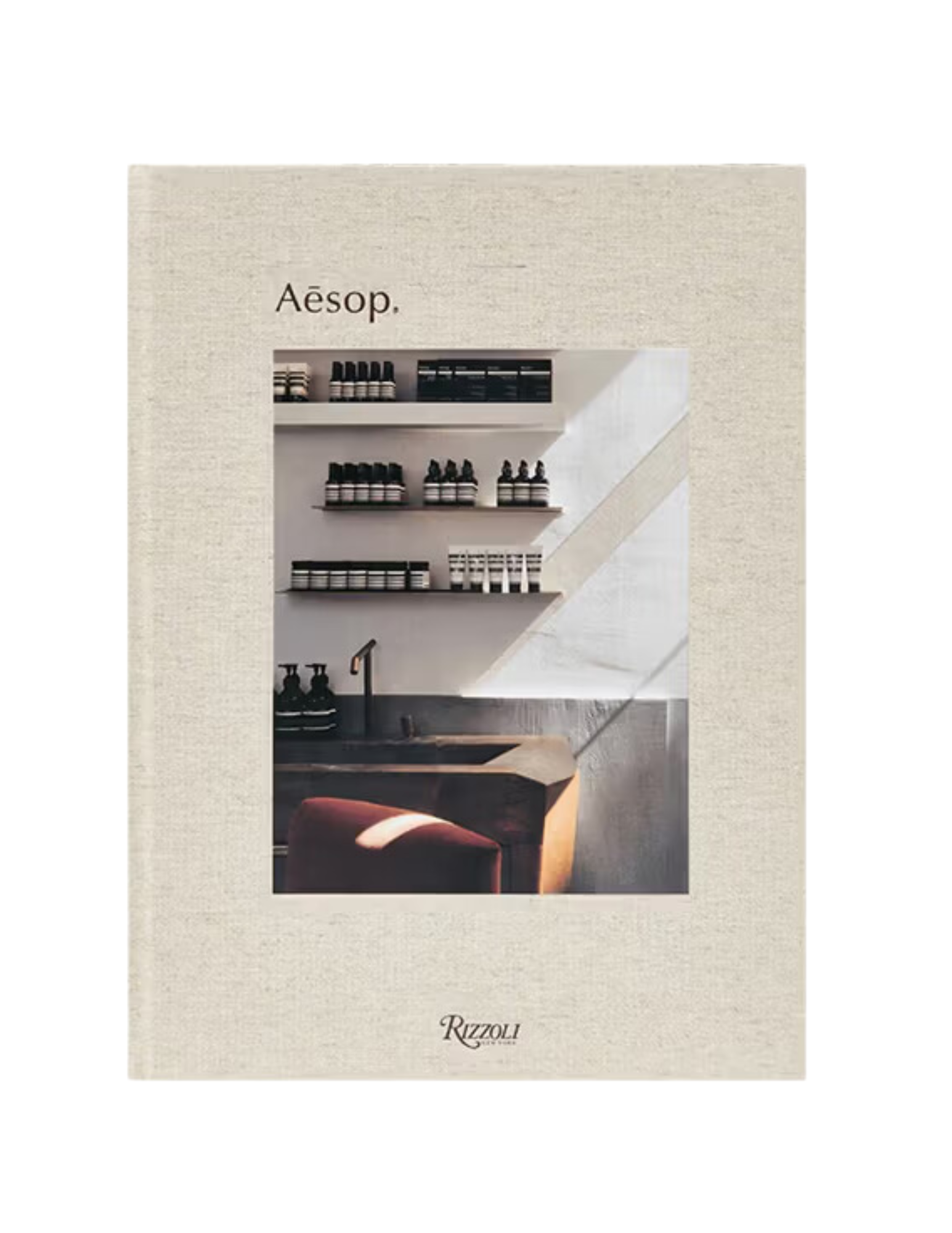 From the revered Australian skincare company Aesop, a debut volume presenting its rigorous passion for creating superlative products and their considered approach to design.
Since the founding of Aesop in 1987, its stores, products, and culture have been the expression of a complex, holistic set of carefully considered codes and principles. For the very first time within a book, the enigmatic brand documents the singular vision from which it was borne and the company customs that have allowed it to flourish.

The volume includes recollections of the early formative days of Dennis Paphitis's hair salon and the first Melbourne store, tracing how and when Aesop's distinct approach to retail hospitality and its meticulous formulations were conceived. It ranges from the cohesion of the brand through to early packaging, iconography, and campaigns, without neglecting the more imperceptible codes that serve to unite all its stores and entice customers into them in over twenty regions around the world. What emerges is how Aesop's identity is a compound of its history and its singularity. The book also evokes the company's many inspirations: its fascination with the written word, the architects who have added their singular perspectives, and the partners and collaborators who have helped make Aesop so much more than simply a skincare company.

Composed with photographs by the celebrated Japanese photographer Yutaka Yamamoto, this luxurious volume--an aesthetic handbook of sorts--argues the wisdom and intelligence of doing things well, doing them differently, and doing them for the long term.